There is a trend that the pot with the vacuum technology will replace the glass-lined pot, the vacuum pot has the goodness of un fragile and safe to use, especially in the commercial environment . That's what lead us keep on designing and producing the stainless steel drinkware.
About this IF awarded coffee pot, the entry is not a creative design, it is just a product which make a balance between the product and using environment, between the material and process, between using and placing. This is a design in the common product, with the common technology and limited resource to make it best.
The whole design is simply and succinct in visual sense, with the design of press bar type key to make the water easily out just use one hand. Big ice can be easily put in the pot because of the large diameter mouth, and the Outlet drip is proof designed, the lid is easily opened with one hand.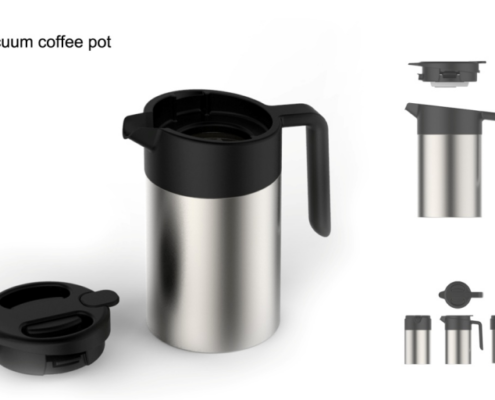 What we want to offer to the user is a product with safe material, stable process, simply shape, and easily to use